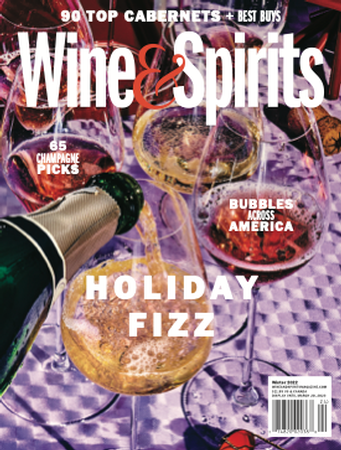 Wine & Spirits Award Winner 6-Pack
The blind tasting panels sampled 112 wines from the Grand Traverse region. The best 47 wines were selected to be tasted and rated by the Wine & Spirits critics. The critics scored the 47 top wines between 88 and 91 points; the highest scores ever recorded by National and International wine critics for Michigan wines.
Seventeen wines were published in the Winter 2022 issue of Wine & Spirits Magazine with 6 wines achieving the prestigious rating of 91 points. Verterra winery was awarded 2 of the top scores with 91 points for Dry Riesling and Dry Gewurztraminer. Wines from 90 to 94 are exceptional examples of their type; from 86 to 89 are highly recommended.
2021 Dry Riesling - 91 - Pleasingly tropical, all peach juice and apricot pulp, this Riesling's flavors are marked by acidity that acts like a squeeze of lemon to bring it all into line. -P.J.C (700 cases)
2018 Dry Gewurztraminer - 91 - Full-flavored and very dry, this wine comes forward with rose petal, camelia, perhaps a whiff of sinsemilla – a potpourri adorning litchi and pineapple flavors. It's got a balance richness to pair with white sausages. -P.J.C (400 cases)
2021 Pinto Blanc - 90 - Scents of scallion and pea shoots lead in this youthful white. It has a white apple-pulp breadth, which hints at Great Lakes humidity, and a dusty minerality for whitefish. -P.J.C (700 cases)
2021 Late Harvest Riesling - 88 - Off-dry, with a green parsley edge to its pear and apple flavors, this soft Riesling would brighten up a plate of twice-cooked pork. -P.J.C (360 cases)