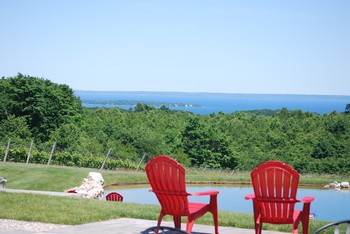 July 10 Summer Dinner
Join us at The Ridge at Verterra outside under the tent for a 6 course dinner created by Chris Franz of Wooden Whisk creations. Arrival and checkin is at 6 PM followed by seating for dinner promptly at 7 PM. Please purchase tickets for groups of up to 8 at the same time so that we will be able to seat each table/group with the appropriate physical distance. For any questions, please feel free to call us in the tasting room at 231-256-2115 or email us at info@verterrrawinery.com. Cancel 2 weeks in advance of event for a full refund and seating is limited to please book soon!
Ticket price include food, wine and gratuity for the team.

July 10th Menu to Come!